Cherokee's Spirit Farm is a small family run farm,
located in the rolling hills of upstate South Carolina
near the town of Belton.
Our mission is to help preserve and promote the unique and rare

Colonial Spanish Horse also known as the Original Indian Horse,

Spanish Mustang or Spanish Barb.
We are dedicated to producing top quality performance & family horses.
We want the horses we breed and raise to be great ambassadors for their breed.

Through careful selection we are slowly building the foundation of our breeding program.

We feel that quality is much more important than quantity.
In addition to the Colonial Spanish Horses we also share our lives with some

wonderful Foundation Quarter Horses, Old-type Morgan Horses

as well as two beautiful BLM mustang mares.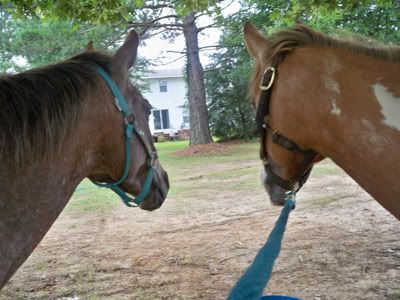 Please take a few moments to look around our website and learn more about our horses.

If you are in the area, give us a call to arrange a visit in person!
We are just getting this site up and running.

Please check back soon for many more updates!
Last Update: January 22, 2015